Enterprise Level IT Solutions for Small Business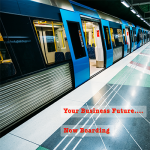 At Streamliner Solutions Group we understand small business and technology pains that you experience. Your software, computers, servers, website, communications, and did anyone switch the backup?
You got into your business to do what you do. That is your thing and what pays the bills. You don't have time for all of baggage roles that sprung out of growing your passion into a business. The IT stuff is no different. If you had the time, skill and energy to design your website, fix your computers, or find the right software for your business you might as well make that your business.
You don't, and we get that. We also understand the financial difficulties facing the small businesses today. You need to keep up with technology, but wisely.
At Streamliner Solutions Group we do IT, we also mix a wide variety of skills that compliment the Information Technology field.  Realms such as Finance, Human Resources, Security and General Operations.  This general understanding of business operations as a whole allows us to provide recommendations that have a positive long term effect on your business and overall success.
Let us provide you with an evaluation and implementation plan that will "put you on track for tomorrow".
What Our Customers Are Saying!
I just wanted to take a moment to say thank you for all you did, and I mean that from the bottom of my heart. The time and effort you put into solving our issue was above and beyond what anyone could expect, but I wanted you to know it means the world to me and my small business. I realize we are a very small fish in the grand scheme of things, so the fact that you did what you did for us really shows your integrity and commitment to help your customers.